Plain English: Tips Guaranteed To make Your Website better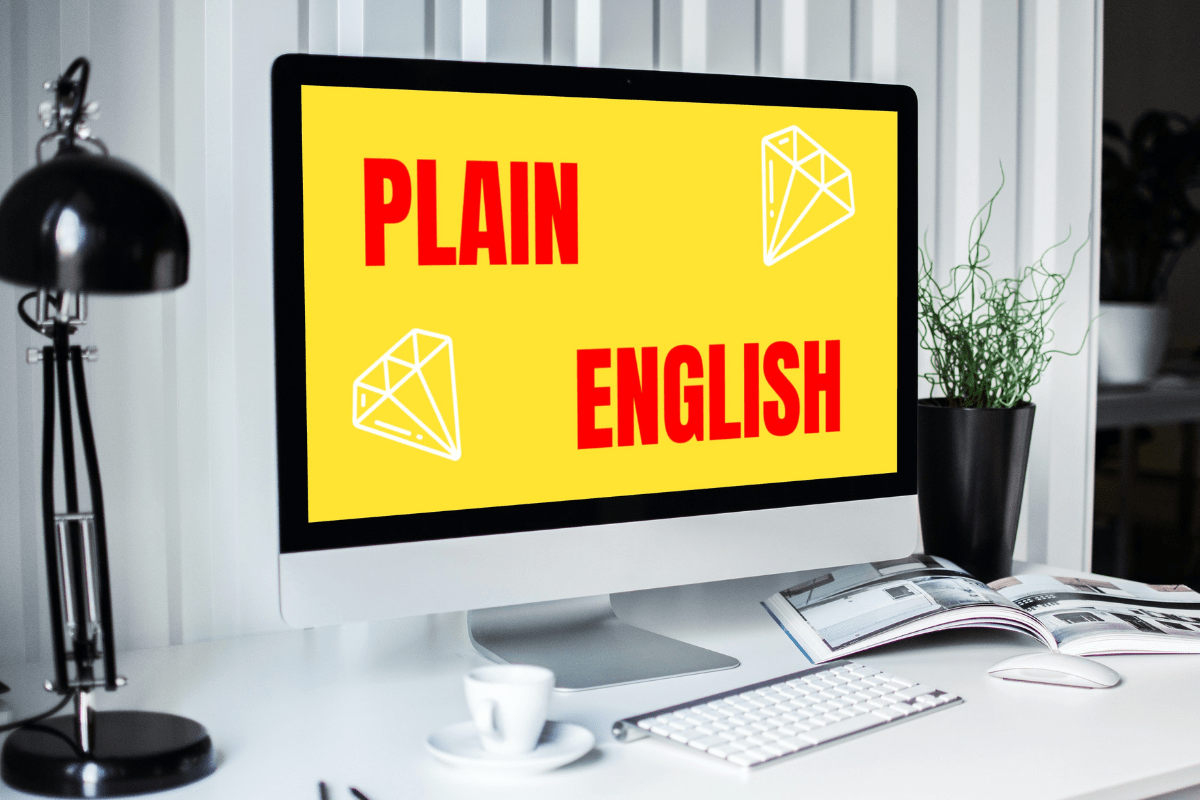 ---
What is plain English?
Plain English is writing that people can understand the first time they read it.
The Plain English Campaign started in 1979 to challenge the gobbledygook and jargon of government and public bodies, but the good sense principles apply to your website too:
no padding;
no waffle;
no unintended repetition.
The advantages for your website?
it's easier to read, so it's better for your visitor;
faster to write, so it's better for you;
you get your message across in a friendlier way, which is better for you and your visitors.
Improve your website content in with our 5 top tips.
1 Use we/you
Using first person (I/we) and second person (you) makes your writing more conversational and easier to understand.
Gobbledygook:
The backing up of the websites is undertaken on a 24-hourly cycle.
Plain English:
We back-up your website every day.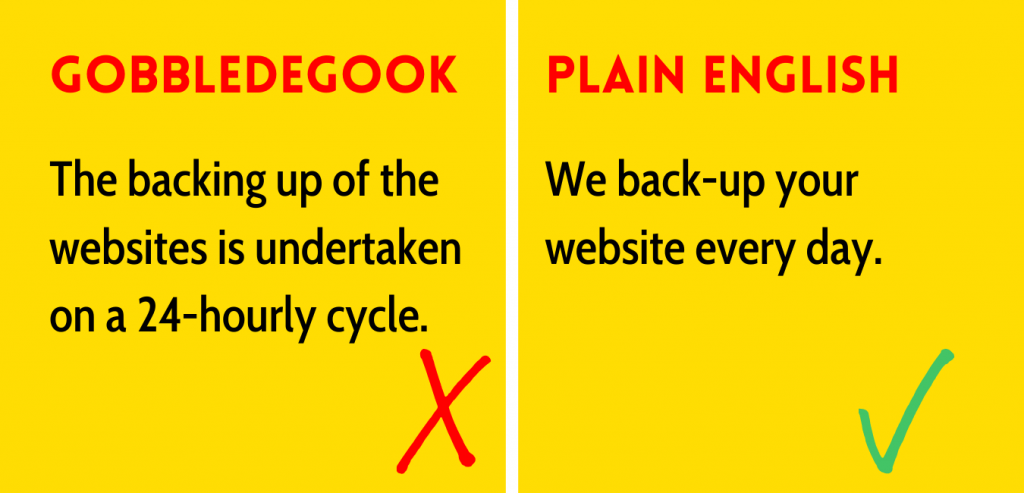 2 Avoid Jargon
Jargon is a language that is only understood by a particular group of people. It can be a useful form of shorthand, but try to avoid using specialist jargon on the general public.
If you do use a specialist term, explain it the first time you use it.
Gobbledygook:
Pre-notification correspondence regarding your bank charges
Plain English:
Letter about your bank charges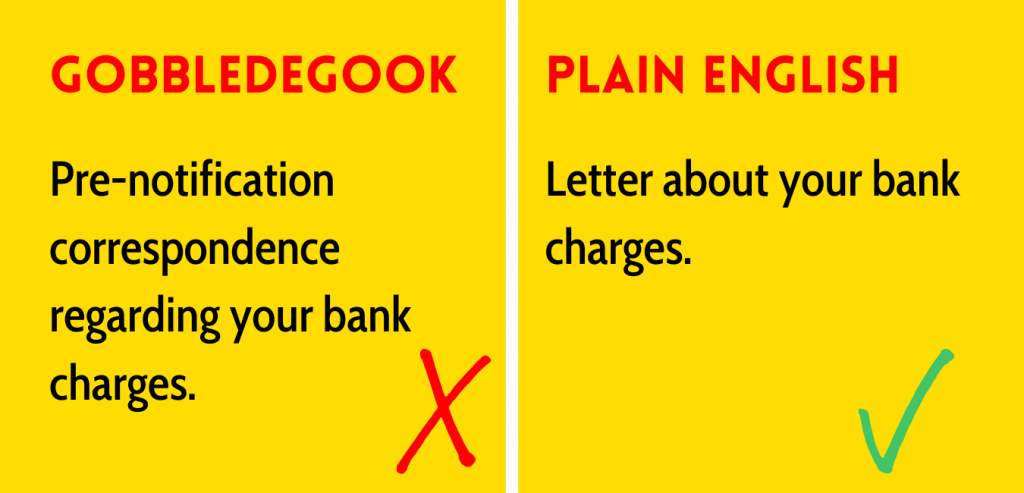 3 Avoid over formal language
If you wouldn't use a word in normal conversation, think twice about writing it.
Gobbledygook:
Going forward, we're visiting the cafe to choose an appropriate beverage.
Plain English:
We're off for a flat white.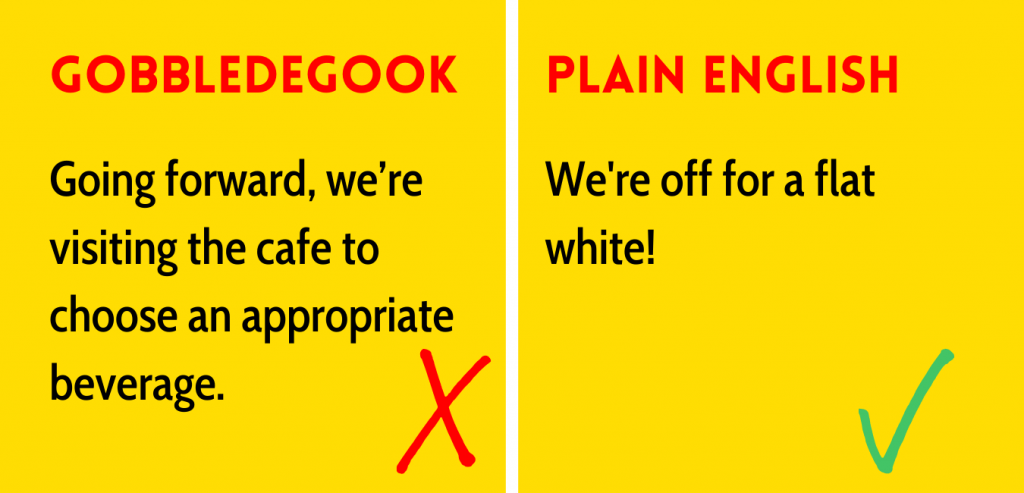 4 Use commands
It's the most direct and clearest way to give instructions – "you should do this" is less helpful than "do this".
Gobbledygook:
Alt tags should be added to photographs on the website.
Plain English:
Add alt tags to photos on your website.
5 Use short words
Long words will not impress your customers or help your writing style, so swap them for shorter words.
Gobbledygook:
We will endeavour to provide additional particulars on request.
Plain English:
If you need any extra details, just ask.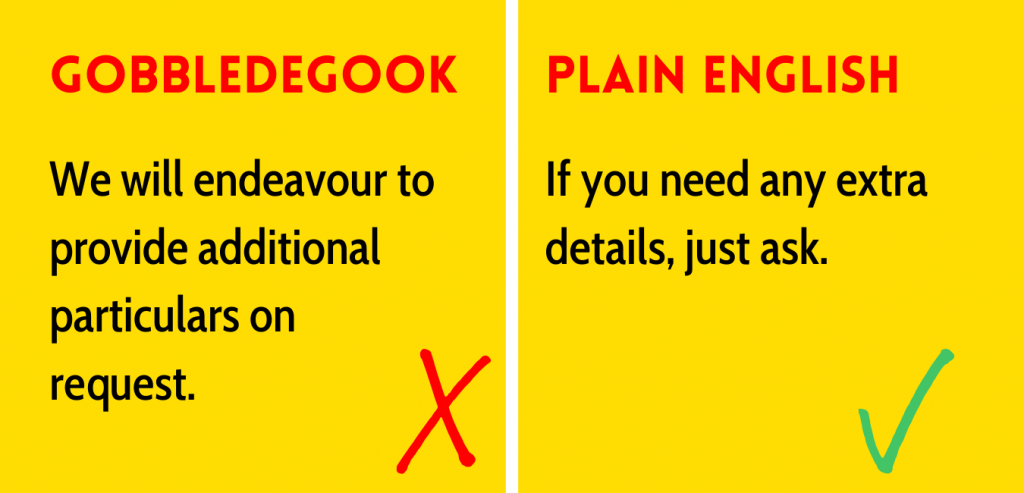 ---
We've shared more tips to improve your website copy here, and check out our Instagram for more website wisdom.
---
---