General Introduction to your Flat White Website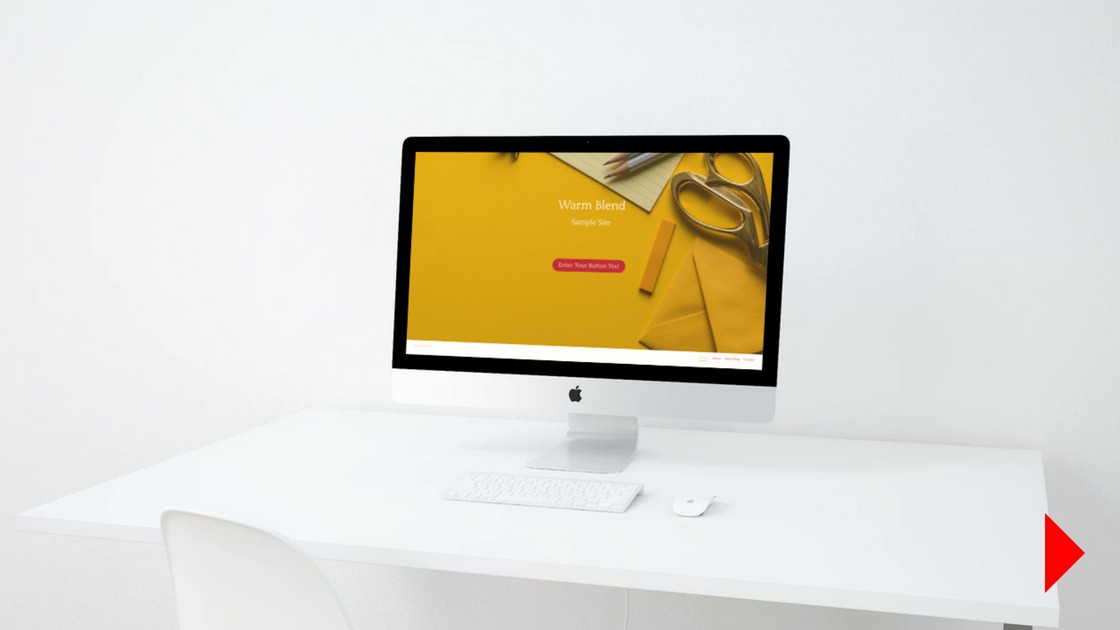 ---
We have designed Flat White Websites to be as simple as possible for you to set up.
Your website will arrive with dummy images and content.
Dummy content is included to explain the different sections of the website – edit this before your website goes live.
Pages
Straight off, you have 4 pages already set up on your website, which are all included in the main menu.
Home Page
Your Home Page is the place to introduce your visitors to all the different aspects of your business.
1 Home Page Panels
This is the place to add an introduction to your business, or extra information about any particular events or promotions, with the option of adding photos. Or you could add a summary of who you are, with a photo and link to your About Page.You can also add an extra Background Image, which will appear as the visitor scrolls down the page.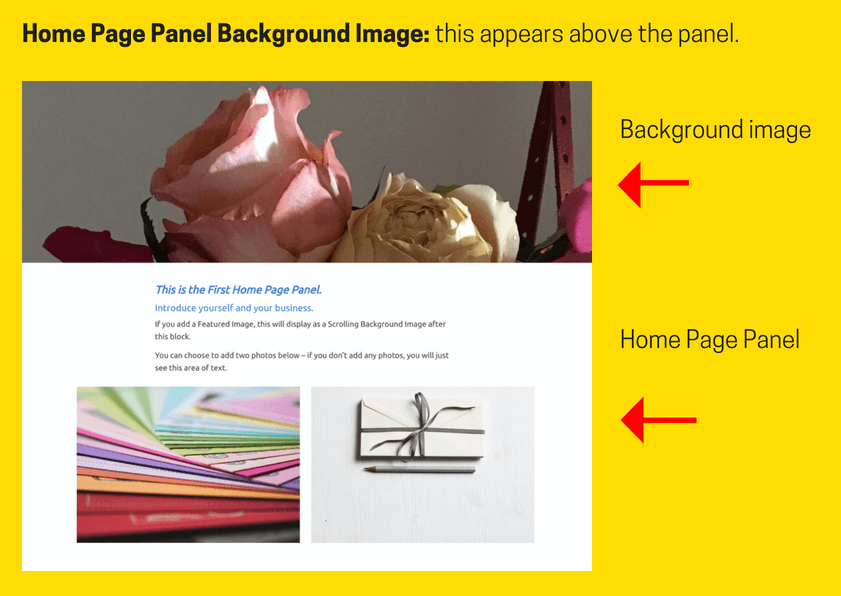 2 Services Offered
Here's the place to catch your visitor's eye, quickly.  Introduce your different services (up to 6), choosing the icon to match: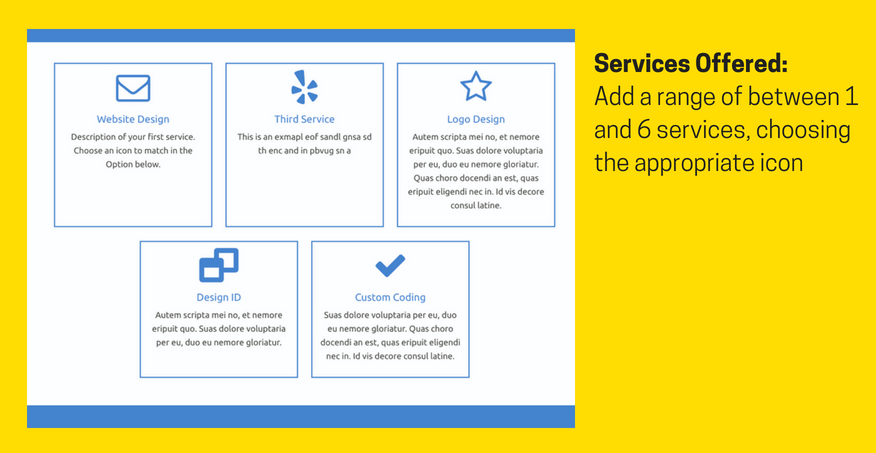 3 Testimonials:
Shout out all the fantastic comments you have from clients – the testimonials will automatically rotate.

About Page
Your About Page includes a section for you to write about you, and what you can offer your customers, as well as a photo.

Remember to tell your customers how you can help them, not just list your CV!
You can also add another Testimonial Rotator to the About Page, which can show the same testimonials as your Home Page or different ones.
Blog or News Page
This is the page where your most recent published articles/blogs/news will appear. You can re-name this page to whatever suits your website – we call ours "Website Tips".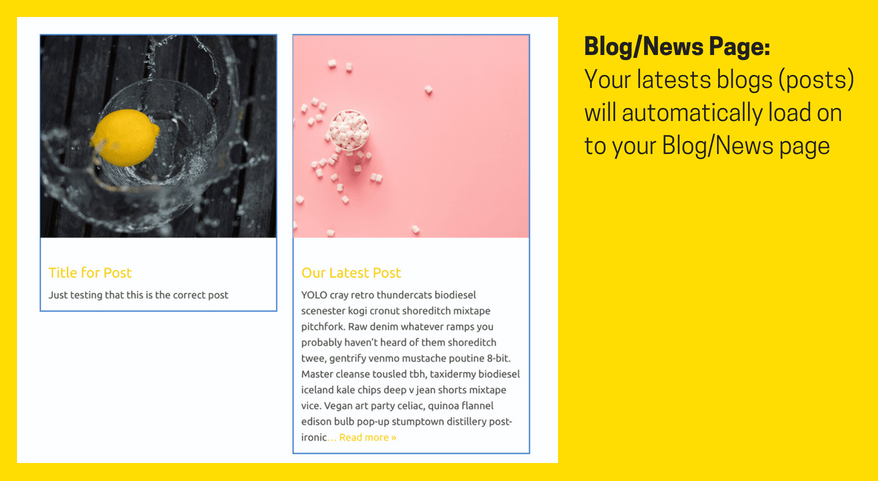 However regularly you can manage, it's worth getting in to the habit of publishing content here as it's a great way of adding regular content to your website.
Contact Page
Your Contact Page includes your contact details, all ready loaded, plus a Contact Form. You can add an introduction for your visitor too.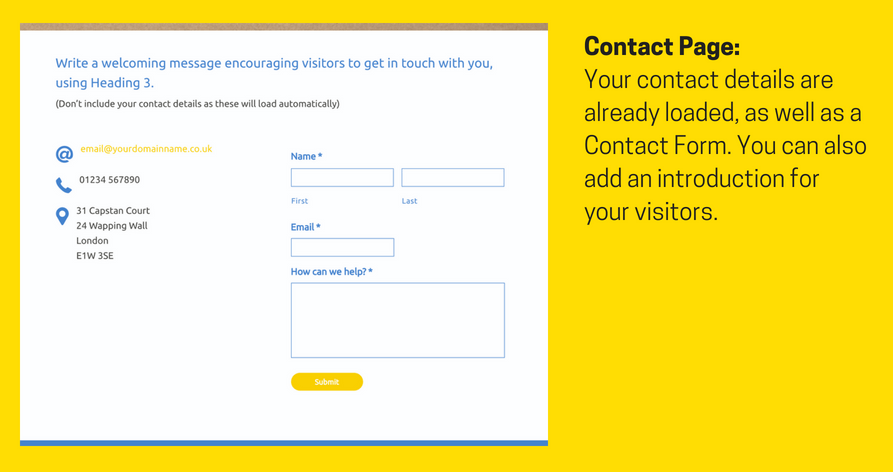 And, because we believe that Contact Details are crucial for any website, all our Flat White Websites are set up with contact details in the footer too. If you need to update your contact details, you just have to do this once, and the updates will appear throughout your website.
Menu
All these pages are included in your Main Menu, or Navigation, at the top of your website.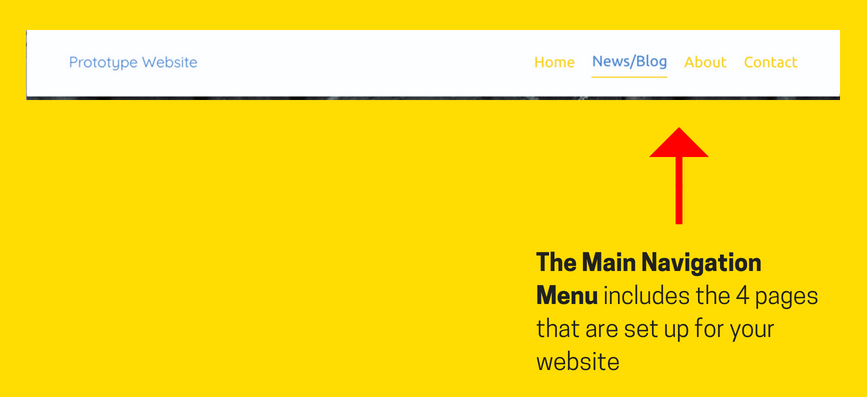 We have set this up to show you where your menu will appear – you can easily remove any of these pages from the menu, if you aren't ready to publish all of them straight away.
Footer
Your Contact details are already loaded into your Footer. You also have the option of a second Menu here – this is the perfect spot for extra details, like Privacy Policy or Terms and Conditions.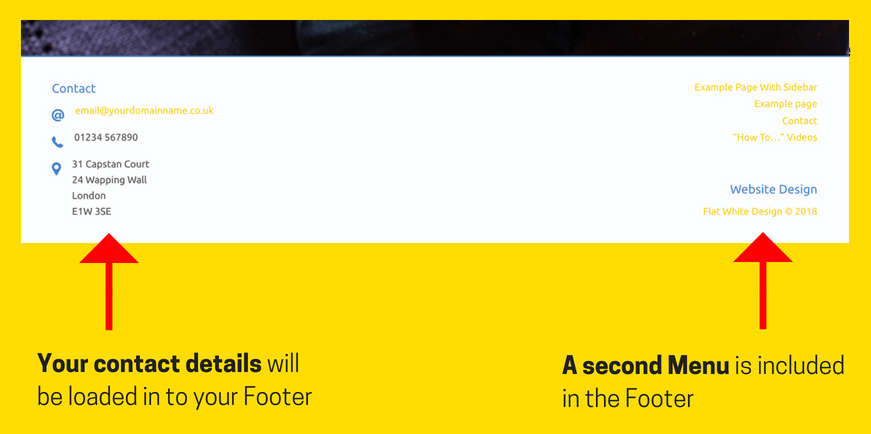 ---
Any more questions? Check out the "How To…." Videos, or get in touch – we'd be happy to answer any questions you have.
Pin for later: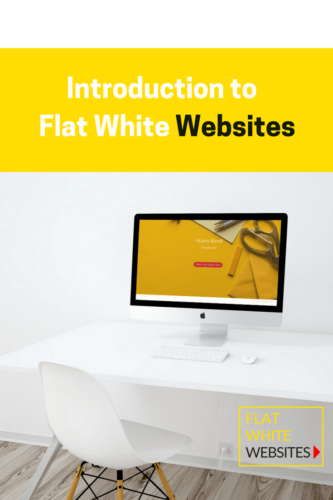 ---
---